About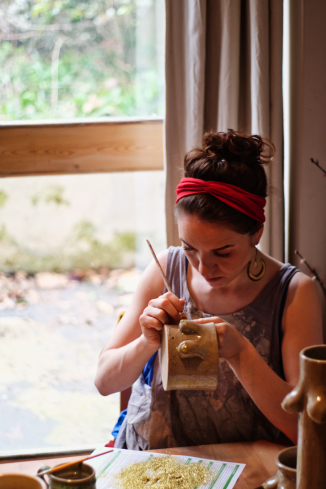 The Naked Potter's story began with a desire to bring a playfulness to beautiful, handmade ceramics, whilst celebrating the female form and body diversity.

Candice, the founder of The Naked Potter, is an artist, naturist and humanitarian, with a background working in homelessness and with refugees here in the UK and in Iraq. As a result, Candice brings a social lens to her work and in particular, a positive reinforcement on our views of our bodies and an appreciation of diversity.
Candice is a Londoner, currently living in East London, and has been a member of Turning Earth Ceramic Studio since early 2018. Before this, Candice finished a project with The British Red Cross and then decided to pursue her love of ceramics. She has never been happier.
All pots and vases on sale are completely unique, representing the diverseness of the real bodies inspiring The Naked Potter's work.
Each piece is handmade using coiling, slab building and other hand-building techniques, or thrown on the potter's wheel.